MSc Construction Project Management in Dubai
Construction Project Management requires highly skilled individuals with the ability to lead and integrate a multi-disciplinary team of professionals. This challenging, industry-focused course will help you to develop not only the academic and technical knowledge required for this role but also the interpersonal skills that are essential for success in this career.
The course will build on the knowledge and experience you gained in your first degree, or in your work environment, and prepare you to take strategic responsibility for the management of construction projects. We will equip you with a strong understanding of the academic knowledge, theories, concepts, and principles required, as well as the intellectual, practical and technical skills vital in this career.
The course is built around the Chartered Institute of Building's definition of construction project management which encompasses the whole life cycle of a construction project from 'inception to recycling'. Sustainability is a key element of this and an important focus of this course.
Duration: 18 months – 2 years
Start Dates: January, June, September
Mode of Study: Part Time
Entry Requirements:
We'll consider applications where appropriate work experience can be demonstrated in lieu of, or in addition to, the published academic qualifications in line with the University's Recognition of Prior Experiential Learning (RPEL) procedures. You may be required to attend an interview and/or provide a portfolio of work.
Why Study MSc Construction Project Management at University Of Bolton, RAK?
You can examine and investigate real practical issues from industry in an academic context.
The course aims to develop your skills through extensive use of case studies, seminars and discussion groups.
You'll benefit from regular small-group tutorials with professional staff, and have the opportunity to ask for one-to-one advice from subject experts.
Guest speakers from across the construction industry support your learning.
High Academic Standards

UK Accredited British Degree

Affordable tuition fee

Transfer options to UK Campus / Study Trips

Academic Merit Scholarships
This programme has four study modules of 30 credits each and a dissertation of 60 credits; total award value of 180 credits. A postgraduate certificate may be awarded for any two study modules of 30 credits each, total 60 credits; a postgraduate diploma for all four study modules, total 120 credits.
CPM7001 Construction Management
CPM7002 Project Management
CPM7003 Sustainable Construction
CPM7004 Group Project
CPM7005 Dissertation

We encourage your commitment to lifelong learning through continuing professional development and professional body membership.
We'll support you to develop systematic and innovative thinking in your approach to problem solving and decision making in construction project management.
You'll also have numerous opportunities to develop your understanding of the sustainability agenda, linking lower carbon to lower cost.
You'll have the chance to learn how to evaluate the effects of global changes on the construction industry.
You can find out how to support theoretical knowledge with analytical thinking and information gathering as you resolve complex operational problems.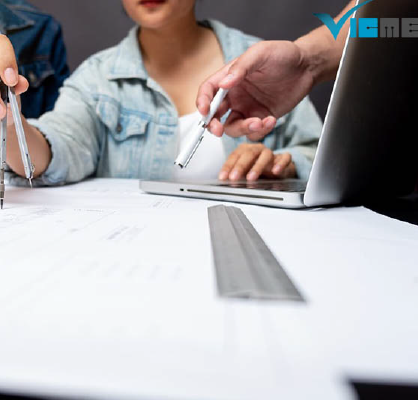 Graduates can also use the qualification to enter a range of other careers. Possible careers include:
• Offshore and petrochemicals
• Civil engineering
• Teaching and education
• Financial management
• Architectural technology
• Logistics and distribution
• Management consultancy
• Planning and development surveying
• Town planning
• Estimation
• Research and development
• Water and environmental management
• Facilities management
• Estate agency
• Investment management
To find out more about this course and studying at UOBRAK
*ask us a question
*book a one-on-one consultation
*chat online
*connect with us on Facebook, Twitter or Instagram
*call us on +971 7 22 11 221