BEng (Hons) Civil Engineering
The BEng (Hons) Civil Engineering will give you the technological, vocational and personal skills for a career in the civil engineering industry or will support your professional development if you are already working in the field. Civil engineering changes lives – from transport necessities such as roads, railways and airports, through glittering steel and glass skyscrapers and hotels, to life saving water management systems such as dams, flood defenses and even sewers. If you want to build for the future then the University of Bolton offers the best preparation for a career in this vital, innovative and prestigious industry.
Duration: 3 Years, 6 semesters
Start Dates: January, June, September
Mode of Study: Full Time
Entry Requirements:
You should have a minimum of two GCE A2-level passes (or equivalent), including Mathematics and a Science and five GCSEs at grade C or above (or equivalent), including Mathematics, Science and English.
Why Study BEng (Hons) Civil Engineering at University Of Bolton, RAK?
This is programme can significantly boost your employment opportunities in civil engineering.
You can learn from guest speakers and lecturers from diverse construction project management backgrounds
The course is designed to fully satisfy the educational basis for an Incorporated Engineer (IEng) and to partially satisfy the educational basis for Chartered Engineer (CEng) status.
You can benefit from our strong links with industry, including many of the key structural engineering, consultancies and contracting companies in the North West.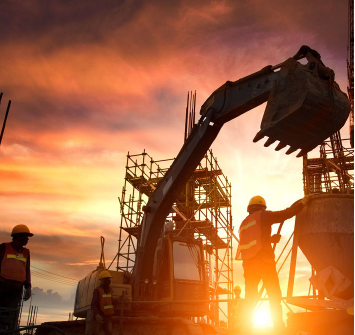 High Academic Standards

UK Accredited British Degree

Affordable tuition fee

Transfer options to UK Campus / Study Trips

Academic Merit Scholarships
The programme requires 360 credits to be successfully established for the award BEng (Hons) Mechanical Engineering; 120 credits at HE4, 120 credits at HE5 and 120 credits at HE6.
CIE4007 Communications Technology
CIE4008 Construction and Materials Technology 1
CIE4009 Ground and Water Studies 1
CIE4010 Site Surveying and Site Practice
CIE4011 Mathematics and Structural Analysis
CIE4012 Mathematics and Structural Design
CIE5002 Construction Management
CIE5003 Construction and Materials Technology 2
CIE5004 Engineering Mathematics and Structures
CIE5005 Ground and Water Studies 2
CIE5006 Highway Design and Control
CIE5007 Research Methods and Professional Practice
CIE6001 Advanced Structural Analysis and Design
CIE6002 Dissertation
CIE6003 Geotechnical Engineering and Ground Improvement
CIE6004 Interdisciplinary Project
CIE6012 Water Engineering and the Environment

Our friendly department of construction experts ensures your needs are in encouraging and supportive hands.

You'll have access to the university's unique design studio, which has the latest CAD software and hardware, and an impressive range of other specialist facilities.

This is a flexible and hands-on education, designed to provide valuable context to your studies and prime you for career progression.
Graduates can use the qualification to enter a range of other careers. For some of these roles, relevant experience or postgraduate study may be required. Potential roles include:
Building Services Engineering

Geology

Environmental Consultancy

Quantity Surveying

Logistics

Operation management

Patent law and intellectual property

Teaching

Research and development

Procurement, purchasing and buying

Supply chain management

Technical sales and consultancy
To find out more about this course and studyingat UOBRAK
*ask us a question
*book a one-on-one consultation
*chat online
*connect with us on Facebook, Twitter or Instagram
*call us on +971 7 22 11 221