BSc (Hons) Business Management, UAE
BSc (Hons) Business Management qualifications open doors and are considered essential whether you are looking to pursue a career in business. Our BSc (Hons) in Business Management from Dubai offers a strong grounding in an essential range of contemporary business management subjects combined with the opportunity to focus your studies in the final year.
Duration: 3 Years, 6 semesters
Start Dates: January, June, September
Mode of Study: Full Time
Entry Requirements:
• 104 UCAS points.
• Any subjects are acceptable at Level 3.
• You should also have five GCSEs at grade C or above or grade 4 to 9 (or equivalent) including English Language.
• If you have non-traditional entry qualifications and relevant experience, or a suitable portfolio of work that we consider a reasonable substitute for the qualifications we typically accept for this course, then we will be happy to consider your application.
• If you don't meet the entry requirements for this course please consider our BSc (Hons) Business Management with foundation year course.
Why Study BSc (Hons) Business Management in Dubai at University Of Bolton, RAK?
• Developing your employability is a key focus of this dynamic and flexible programme.
• BSc (Hons) Business Management degree program includes Real-life case studies, guest speakers and industry visits are designed to help you to understand the business environment and the needs of employers in local, national and international contexts.
• Face-to-face sessions and one-to-one support is offered by our team of highly experienced and enthusiastic lecturers who have worked in a wide range of businesses ranging from multinational organisation to SME's.
High Academic Standards

UK Accredited British Degree

Affordable tuition fee

Transfer options to UK Campus / Study Trips

Academic Merit Scholarships
BSc (Hons) Business Management Students shall complete 120 credits each year to progress to the next. On completion of 360 credits Degree certificate is awarded
BMP 4001 Professional and Academic Skills Development (20 Credits)
BMP 4002 Business Law (20 Credits)
BMP 4003 Business Environment (20 Credits)
BMP 4004 Contemporary Issues in marketing (20 Credits)
BMP 4005 Information Systems and Big Data Ananlysis (20 Credits)
BMP 4006 People and Performance (20 Credits)
BMP 5001 Business Management and Career Development (20 Credits)
BMP 5002 Organisational Behaviour (20 Credits)
RBM 5004 Leading and Managing Teams (20 Credits)
BMP 5004 Project Management (20 Credits)
BMP 5005 Enterprise, Innovation and Creativity (20 Credits)
BMP 5006 Financial Management and Decision Making (20 Credits)
BMP 6012 Logistics and Operations Management (20 Credits)
BMP 6002 Strategic Management (20 Credits)
BMP 6003 International HRM (20 Credits)
BMP 6006 E Commerce and Contemporary Marketing Practice (20 Credits)
BMP 6001 Dissertation (40 credits)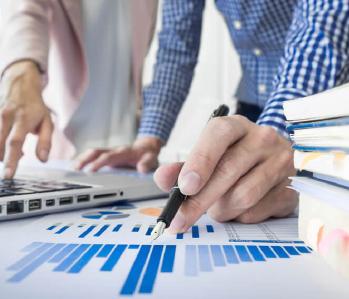 • Small group and Tutorial teaching provides the opportunity to benefit from the excellent support offered by our teaching staff.
• Regular guest speakers with senior positions in industry and practice are invited, enabling students to benefit from their knowledge and advice.
• Course materials are available online, allowing you to prepare work at home and make the most of the highly interactive in-class tuition.
• Contemporary research findings are woven into our teaching. We offer a robust academic underpinning to your studies of business management.
• Our dedicated team will support you as you develop critical thinking and research skills and apply these during your final year dissertation.
To find out more about this course and studyingat UOBRAK
*ask us a question
*book a one-on-one consultation
*chat online
*connect with us on Facebook, Twitter or Instagram
*call us on +971 7 22 11 221
Graduates from BSc (Hons) Business Management course will be equipped to enter a wide range of business and management roles in the public, private and voluntary sectors. Some typical employment opportunities could include retail management, human resources, marketing, customer service management, advertising, merchandising, logistics and supply chain management, accountancy and law.
Graduates can also use the qualification as a stepping stone to enter a range of other careers, and for some of these roles, both relevant experience and/or postgraduate study may be required. Some of these careers include:
• Hotel and leisure management
• Public relations
• Financial management
• Information systems
• Market research analysis
• Product management
• Health policy and information
• Purchasing
• Teaching and education
• Media (TV, film, online, newspaper, magazine)
• Self-employment
• Banking
• Auditing and quality assurance
• Project management
• Risk and insurance